Why Service Your Vehicle at
College Hills Honda?
Value and Trust - We strive to offer the same things people choose a Honda for: reliability, dependability, and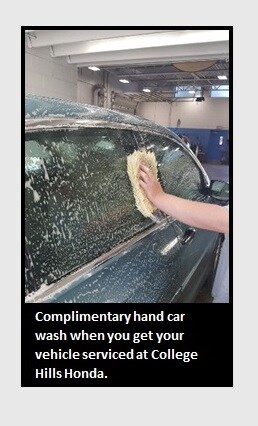 value. 
Our Parts & Service 
Departments 
are 
committed
to 
earning 
your loyalty every time 
you 
visit
 to 
help
 you pr
olong the life of your vehicle.
Honda Professionals - Our Parts & Service personnel are trained professionals and continually provide leading-edge customer service, process, and technical training. Combine that with up-to-date technical resources, specialized processes, and specific tools for your exact model year and you've got the right people to help make maintaining your Honda as satisfying as owning it.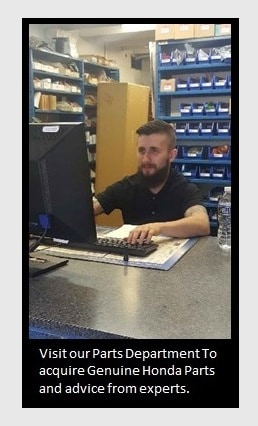 Master Technicians- If knowledge and dependability are  
what you seek in your service 
technician, then  College Hills Honda is the place for you. Between just two of our Master Technicians they have over 50 years of professional Honda experience!                    
    College Hills Honda: 
The Clear Choice for Your Vehicle Service Needs